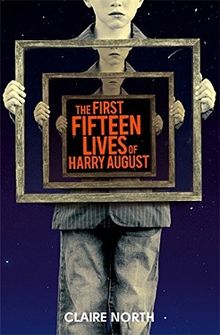 Below is my disappointing list of 16 books read in 2016 (but at least it corresponds to the year…). I felt I did a lot of reading, but I guess it didn't amount to a lot of books. Some of them took me a while to get through. For example, The First Fifteen Lives of Harry August was by far the best book I read in 2016, but it also took a while to get through. I suppose that moving to my year primarily consisted of:
Applying to grad schools programs and attending visiting days/weekends all across the country.
Writing an MA thesis
Moving to a brand new city
Starting a new PhD program in linguistics
So it's not that I'm without excuses. But still, I wish I had read more. I do think I read a lot of linguistics/machine learning/cogitive science papers, and wish I had tracked those better. 
As always, credit for this idea goes to Robin. Her 2015 list can be found here. The only useful tool I've found for converting an Amazon library to a list can be found here. Surprisingly, or not, Amazon makes exporting this list tremendously difficult.
Nonetheless, here are the books I read this year, in reverse chronological order:
| TITLE | AUTHOR |
| --- | --- |
| Time Travel: A History | James Gleick |
| The Undoing Project | Michael Lewis |
| Arrival | Ted Chiang |
| Slaughterhouse-Five | Kurt Vonnegut |
| The Signal and the Noise | Nate Silver |
| The First Fifteen Lives of Harry August | Claire North |
| A Wrinkle in Time | Madeleine L'Engle |
| Xenocide | Orson Scott Card |
| Speaker for the Dead | Orson Scott Card |
| Cumulus | Eliot Peper |
| Ender's Game | Orson Scott Card |
| The Cobweb | Neal Stephenson |
| Red Rising | Pierce Brown |
| Interface | Neal Stephenson |
| 14 | Peter Clines |
| Infinite Jest | David Foster Wallace |